MEMBERSHIP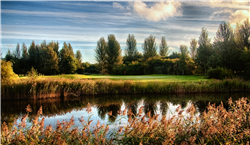 CONTACT THE OFFICE FOR FURTHER DETAILS - TELEPHONE 01472 824109

Waltham Windmill Golf Club prides itself on offering its members:

An all year round quality golf course which is seldom closed or on temporary greens or tees and is suitable for players of all abilities.

Friendly informative staff who consider and listen to the needs of the members at all times.

A clubhouse offering a relaxed, welcoming atmosphere with comfortable surroundings and menus to suit all requirements.

A well stocked Pro shop and availability of golf lessons with an experienced Professional.

Competitions which are held throughout the year for all sections of the club including men's ladies, seniors, mixed and juniors.

Matches against other clubs including A League (Scratch), B League (Handicap), two Ladies League teams, Junior League team as well as friendly matches for Men Ladies, Seniors and Mixed sections.

Free social membership for husband, wife or partner

A discount club card giving 10% off drinks and meals purchased at the club.

Reciprocal golf with Elsham, Holme Hall, Kenwick, Louth, Market Rasen and Torskey offering discounted green fees.


There is now a joining fee for membership
Membership fees are pro rata depending upon the month that you join. Please contact the office for current prices.
We offer discounts for groups as follows:
5 or more full members joining at the same time 5% discount each of current membership price.
MEMBERSHIP PRICES 2021 - 2022
| | |
| --- | --- |
| Gents and Ladies full member | £780.00 |
| Joint member | £1420.00 |
| Country - Live over 30 miles from golf club | £450.00 |
| Overseas half - Working out of the country for 6 months of the year | £450.00 |
| | |
| Age 29 to 30 years of age | £570.00 |
| Age 26 to 28 years of age | £445.00 |
| Age 22 to 25 years of age | £370.00 |
| Age 19 to 21 years of age | £235.00 |
| Age 17 to 18 years of age | £140.00 |
| Age 13 to 16 years of age | £80.00 |
| Age 12 and under years of age | Free |
| Social membership | £20.00 |
| Joint social membership | £30.00 |
| Driving range practise area membership with social membership | £50.00 |
| | |
EGU / LUGC fees of £19.20 (inc VAT) are payable which are not included in the membership fees